Though I have always had a desire to pursue accounting, my career has taken me many places, both geographically and in terms of my work. I am originally from Russia and have lived and worked in both Germany and the United Kingdom. With a Master's degree in Education from the Mari State University in Yoshkar-Ola, Russia, I spent many years volunteering and teaching both English and German.
In 2007, I had my first experience with accounting, helping clients prepare their tax returns and plan for their futures at H&R Block. In 2014, I earned a Master of Science in Accountancy from the University of Phoenix, and then joined the team at Morrison Clark & Conover, CPAs.
When I am not at the office working with clients, I am traveling and exploring the outdoors with my husband of 11 years. Since meeting in Beijing, China, we have been sharing our passion for community service by being involved in various nonprofit organizations. At this time, I have the honor and privilege of serving as a Treasurer for the Veterans Heritage Project, which connects students and military veterans in an oral history and publication program.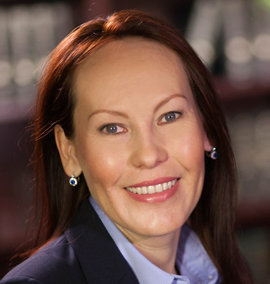 Certifications: I am a licensed CPA in the State of Arizona. I am also admitted to practice before the Internal Revenue Service as an Enrolled Agent..