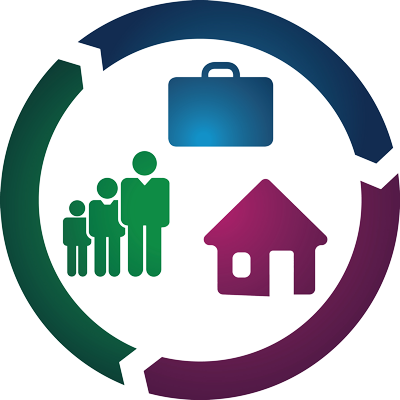 ---
Bring Your Business, Your Life and Your Legacy Together
with Full Circle Accounting
Business owners, you have more to pay attention to than just the bottom line. You have your business, your employees, your family and even your future on the line with every project. Wouldn't it be helpful to be able to see the big picture of business, life and legacy and understand how they can work together?
Full Circle Accounting
is your answer. This service includes setting goals, solving existing financial challenges, planning go-forward financial strategies, implementing them over the long term, and sharing business wisdom with you throughout the process. Why go beyond traditional accounting? Because it's your financial peace-of-mind for today and tomorrow that matters most.

BUSINESS

Gain leverage working with experts who speak your language and know what your key business partners need. You demand it, and we deliver through financial statements that work as hard as you do. And when it comes to competitive advantage, our proactive tax planning lets you drive more dollars into the growth of your business.

Our seasoned leadership has been in the business world for a long time, working with many construction and real estate companies, in many situations and many economies. For that reason, Morrison, Clark & Company leaders possess more than financial wisdom, they possess business wisdom which they happily share.

Full Circle Accounting starts with a review of your business' financial position, your balance sheets, financial statements, cash positions and more to give us a true picture of where you stand. We'll discover the issues we need to solve and find the opportunities for enhanced growth and profitability.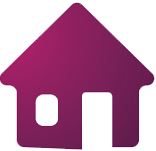 LIFE
Let us take your business beyond just the work that you do and the financial reports that you need. Business goals, life goals, both are part of our Full Circle Accounting process. Can you really separate your life from your business? They go hand in hand. So together we can prioritize your goals, clarify your wants and your needs, structure your business for your life and perform regular reviews so you stay on track. It's all about helping you achieve your dreams.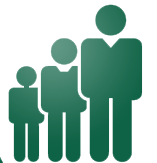 LEGACY
You can't take your business with you, so if you haven't yet thought about succession planning, now is the time. You've worked hard, you've built a business that can and should live beyond you. Let us educate you on your succession plan options, help you choose the one that is right for you, structure it and manage it. You owe it to yourself and those you care about.