I came to the firm from Rusk & Heard, P.C., a CPA firm I owned in Mesa, after we merged the practice with Morrison & Associates, now Morrison, Clark & Company, in September 2007.  A practicing CPA for over twenty years, I've spent much of my career in construction, small business accounting, auditing, 401(k) plans, tax planning and consulting. This is the kind of work I enjoy most because I see first-hand the difference good financial planning can make in a business and in owners' lives. It's very rewarding and a critical aspect of our Full Circle™ Accounting approach.

I grew up in Missoula, Montana and West Lafayette, Indiana. My father and his father owned a concrete construction company in Missoula. I got to experience many aspects of the construction business working for them in high school and college – from laborer to foreman and eventually as an estimator. I earned my B.S. in Accounting as well as another B.S. in Software Engineering from the University of Montana. Yes, I studied a lot! 

My wife, Vicky, and I got married in 1995. After raising two children, Syra and Rizon, we are now enjoying being empty nesters. We enjoy frequent visits from our children and our new grandson, Torey. I like helping in our community, so I am a special advisor to our church's finance committee, and serve as the Treasurer for the Mesa Association of Sports for the Disabled and the East Valley Convoy of Hope.  I will gladly participate in any sporting activity I can find and would happily audition for Ninja Warrior.  As a family, we enjoy hiking and participating in local orienteering events.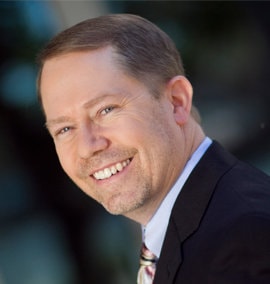 Certifications:
Member of the American Institute of Certified Public Accountants, Arizona Society of CPAs, a licensed Certified Construction Industry Financial Professional (CCIFP) with the Construction Financial Management Association and Arizona Builders Association.