I love doing taxes! And since 1998, I've loved doing taxes at Morrison, Clark & Conover. This is a great firm that gives me the opportunity to provide a range of services to our clients including bookkeeping as well as individual and business tax return preparation.
Before entering the accounting field, I spent a few years teaching high school Home Economics and worked as a district resource teacher for the arts program. I grew up outside of Pittsburgh, Pennsylvania, and graduated from Penn State University with an education degree. I've been married to my husband, Joe, for over 40 years and we have two married daughters, Christine and Kimberly. Yes, I am a proud grandparent of three beautiful granddaughters, Anemone and Kate born in 2010 and Hannah born in 2012, and our first grandson, Baen born in 2013. I love playing and spending time with them. When I'm not with the grandkids or doing taxes, you'll find me enjoying card and board games with my family, reading, doing arts & crafts, and of course, cheering for the Nittany Lions and the Steelers!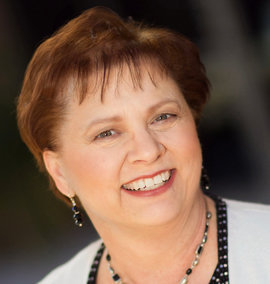 Certifications: Licensed through U.S. Department of the Treasury as a practicing Enrolled Agent since 2006.