My love of accounting stems from the precision that the field demands. From developing business plans to compliance with local and federal laws and regulations, I am drawn to the attention to detail and meticulous knowledge that comes with accounting. Using my experience working as an auditor with the State of Arizona, I have collaborated with a wide range of businesses, including those specializing in construction. I am always excited to engage with new businesses and trades, utilizing my accounting expertise to assess financial records, conduct interviews, and create future pathways for financial success.
I grew up in the Southwest in Tucson, Arizona, where my family moved from Mexico City when I was three years old. I've been living in Phoenix since 2008, where I attended Arizona State University and earned a B.S. in Accountancy with Cum Laude honors. In 2017, I received my CPA license. My wife and I have one beautiful daughter, who is the firecracker of our household. While away from the office, I spend my time attempting DIY home improvement projects, beating the Phoenix heat with an early morning jog, and enjoying all things college football. Go Sun Devils!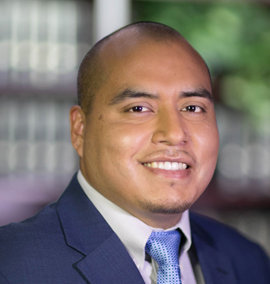 Certifications: Member of the American Institute of Certified Public Accountants, Arizona Society of CPAs, a licensed Certified Construction Industry Financial Professional (CCIFP) with the Construction Financial Management Association, and the member of Arizona Landscape Contractors' Association.