For more than thirty years, I've been doing what I love which is meeting the specialized accounting needs of construction contractors. A big part of that is providing financial statement and tax compliance services. But the other part is helping them plan, grow and manage their businesses. Through relationships nurtured with Valley bond agents, surety companies and banks, I'm in a unique position to help businesses bring the right team together to improve their companies.
I enjoy helping business owners develop Full Circle Accounting plans. Often a first step is developing financial and tax plans to maximize tax savings and still meet the companys' current bonding needs. The second step is to take a longer-term view so business owners can achieve their goals for the business and personal life—even succession planning. Guiding businesses and owners like you is the best part of my job.
I'm almost an Arizona native, raised in Tempe. I received my B.S. degree in Accounting from our home town school, Arizona State University. Married to my wife, Julie, we recently celebrated our 30th anniversary. We have two children who are just beginning their careers; time does fly. Over the years, I've been active in our church and have had a great time as a youth leader. I'm a car guy and relax by restoring and driving my British Morgan vehicles. A car rally is my idea of ultimate fun.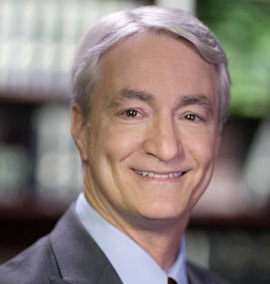 Certifications: Member of the American Institute of Certified Public Accountants, the Arizona Society of CPAs, a licensed Certified Construction Industry Financial Professional (CCIFP) with the Construction Financial Management Association, Arizona Builders' Alliance, Surety Association of Arizona and EO Entrepreneurs' Organization.