---
During my sophomore year at Grand Canyon University, I took an "Introduction to Financial Accounting" course as a requirement for my original major, Sports Management. I ended up discovering that Accounting was where my real passion lies. The rest is history. After graduating from Grand Canyon University in 2013, I enrolled into the Masters of Accountancy program at Arizona State University and graduated in May of 2014. I joined Morrison, Clark & Company as an Intern in the winter of 2014 and began as a full-time accountant in July 2014. I am loving every minute of my career choice.
I'm from Houston, Texas, but have been here in the valley since I was 8 years old. I love the dry heat and have grown to become a huge fan of the Arizona Cardinals and the Phoenix Suns, it's exciting to see them do well. I don't just enjoy watching sports, in my free time I play tennis, golf and appreciate a good game of dominos. If you can't think of a place to go out for dinner, ask me, I also love trying out different restaurants all around town.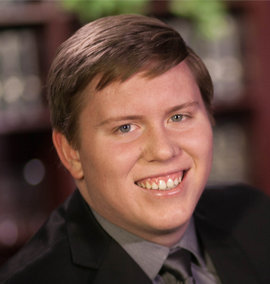 Certifications: Masters of Accounting, ASU Member of the American Institute of Certified Public Accountants, Arizona Society of CPAs, a licensed Certified Construction Industry Financial Professional (CCIFP) with the Construction Financial Management Association.