---
My passion for tax consulting and advising business owners is very personal. As a child, my mother and father were both entrepreneurs. My father was a government contractor and my mother was a retailer. With the help of their CPA my parents better organized their business affairs and focused on growing their businesses. Their success gave us the ability to have experiences that we would not have otherwise enjoyed. It is my desire to help clients have similar experiences that drives my passion for tax consulting and advising businesses.
Before joining Morrison, Clark & Company I worked in: Big 4 Accounting, Mid-Sized Firm Accounting; and Industry. Through those positions, I gained experience in: business taxation, individual taxation, trust taxation, and tax controversy. I also gained particular experience in: state income & franchise taxation; sales and use taxation; various excise taxes; and credits and incentives. Before starting my career in tax I also held positions as a: stock broker, manager of a large retailer, and general laborer for a carpentry company.
I hold an undergraduate degree in Political Science with a minor in Journalism from Arizona State University. I also hold a Juris Doctorate from Gonzaga University with an emphasis in business law. In addition to a law degree, I hold an LL.M. in Taxation from the University of Washington. In my free time, I enjoy being with my wife Megan and my son Caellum and we like to take trips around the state to explore areas we have never been. I also enjoy Netflix, cooking and reading. When I get the chance, I also like to surf and snowboard.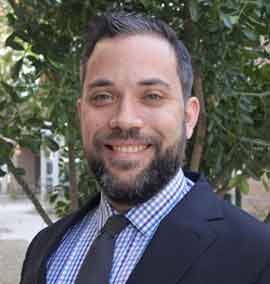 Certifications: Texas State Bar Member.